69th USAFAD
(United States Army Field Artillery Detachment)

Housed within the 50 Missile Regiment
located in Menden, Germany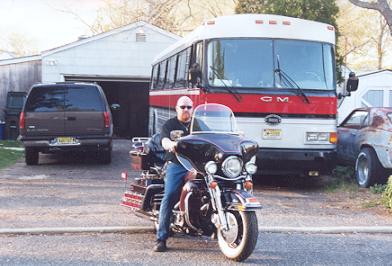 Hello and thank you for visiting my Web page. My name is Tom Lewis.
The purpose of this page is to try and find some
of my old military buddies and acquaintances.

My tour of duty was in the U.S. Army. I served a twenty-one month tour in the towns
of Menden (69th USAFAD) and Wherl (4th USAFAD), Germany. From 2/82 thru 10/83.
The two most common places for soldiers to meet in
these towns were the ALT MUNCHEN (Menden) and Sylvia's (Wherl). Our line of
work was with the LANCE GUIDED MISSILE SYSTEM. It was a short range
nuclear missile that has since been retired by the U.S. Government.


In the following pages you will find pictures of people who's names I do and do not
remember. If you come across these pages and recognize anyone, please let me know.
I will add their names ASAP! Thank You
Death In a Flash 50 Missile Regiment
Photo Page 1 Photo Page 2 Photo Page 3
Vist The New 69th USAFAD Home Pages